Brand New "Progressive Disclosure" Technology

gets you Leads & Sales 24/7
using simple &

Interactive

|

Conversations!

Guides your visitors and leads them to take action while making them feel IN-CONTROL!.
Build your Subscriber list 5X faster
Higher lead conversions than any other tool
Increase your lead conversions from 3%to an average of 15%
Super Easy Set Up - Takes less than a minute
No previous Technical knowledge Required
100% Cloud based
Platform
Closing Tonight
Take a look at some AWESOME results our Beta users got!

Adding New subscribers Everyday...
Why are businesses struggling to get leads?
Similar type of pages cluttered with irrelevant information
Hard to Navigate and find what's needed.
Hidden contact information and call to actions
Distracting & intrusive Pop ups
Salesy optin forms and lead magnets!
Get more LEADS & CONVERSIONS with the same TRAFFIC using CONVOBOTS!
The biggest frustration a customer has is not being able to get what they want when they need it the most.
34%
Online customers say that they do not get answers to even the simplest of questions.
30%
Feel that websites are difficult to navigate
25%
Feel that it is hard to locate the contact information on a page.
Imagine being able to provide the required information to these frustrated visitors when they are looking for it
It would obviously get you more conversions! That's exactly what you can achieve using ConvoBots! ConvoBots is all about maximizing the conversions on the traffic you are already getting. You don't have to spend another dime to get traffic and then struggle hard to convert that into sales.
Let's See How Much Money
You Are Losing

... You Can Make!!

Every visitor that quits your page is a lead & a sale lost. Do you know how much a lost lead costs?
According to Campaign Monitor, if you ran email campaigns to your leads you could make a 3800% ROI! That means you get $38 for every $1 that you spend on email marketing.
The standard lead generation page converts at 3% … meaning 3 out of every 100 visitors sign up to a normal lead gen page.
I will show you how we have increased our standard sign up percentage from the normal 3% to an average of 14-16% conversions
Infact, some of our campaigns are even converting at a whopping 27% conversions! On an average that means an extra 12 sign ups for every 100 visitors…
12*$38 = $456 in extra revenue for every 100 visitors (as per CampaignMonitor) without doing anything extra just by increasing the leads conversion percentage!!
ConvoBots helps you maximize your returns on the same amount of traffic by creating personalized experiences.
86%
Online customers will pay more for a better customer experience
49%
Customers wil do impulsive buying if they got a personalized experience!
Creating a personalized experience is now more important than ever.. in every single campaign of ours…
Click Here to 5X your Lead Generation
SPECIAL LAUNCH OFFER
Free Commercial License to Run highly engaging lead generation & sales campaigns for your clients.
Special LOW ONE-TIME Price only if you act now!
Introducing The NEW WAY OF SELLING
Instantly Grab The Attention Of Your Visitors!
The toughest part is getting the attention of a page visitor! You need to impress them in the first few seconds! ConvoBots does that effortlessly as the pages stand out amongst the overly cluttered pages with a heap load of Information (Mostly unnecessary)
We're seeing a major shift of thousands of businesses come online. In today's environment, it's a must, but the key is how do you stand out from the crowd?
All the pages look the same with heaps of irrelevant information distracting the visitor and literally shoo them away from the page! Imagine the efforts that go behind bringing in Traffic. How would you feel to lose them in milliseconds because of load time, poor design, invisible call-to-action & cluttered content!
What can you do to stand out?
What can you do to cut through the noise so you can be heard loud & clear?
What can be done to fill the gap of the missing HUMAN TOUCH with everything going online?
BAM! That was my lightbulb moment for ConvoBots! I asked myself why should conversations be one-sided? Customer is the King and he should get to decide what he wants to see and most importantly he should feel in control! That's when I researched & learned a lot about Progressive Disclosure and how beneficial it can be for a seller!
What is Progressive Disclosure Technology?
Instead of bombarding your page visitors with a ton of information about things they don't care about, show them information depending on what they choose and make them feel in control! People love to feel empowered.
Traditional landing pages have way too much information that easily distracts the page visitor from what's important, so they hit the big red X button!
Nobody wants to be sold. With the progressive disclosure technology, the visitor becomes engaged and gives out information while having a meaningful, naturally engaging conversation that eventually leads to a sale without having to be pushy or salesy!
ConvoBots takes the visitor by the hand and converts them into a customer while giving them "FULL CONTROL"
Hear what Top Marketer Neil Napier has to say about ConvoBots...
ConvoBots reduces page bounce rates and helps you get more leads and customers without any additional efforts!
First-to-Market Conversational Bots!
DFY highly engaging Templates
Find where visitors drop and fix them
GET MORE LEADS & SALES
In 3 Simple Steps
STEP 1 PICK A TEMPLATE
Choose a high-converting Template from the beautifully designed Done-for-you templates. We've done all the hard work, battle tested it and kept it ready for you!
STEP 2 CUSTOMIZE & SET UP YOUR CONVERSATION
Customize the page with your branding, colours and decide how you want the visitor to travel. Set it up in a few simple clicks. Your perfect looking campaign is ready!
STEP 3 PUBLISH & START COLLECTING LEADS & SALES!
Share campaign with URL, embed code in any page or add as a widget in your webpage. The Choice is yours!
This can help you create a flood of fresh new leads, and customers.
CREATE-RUN-SELL UNLIMITED CONVERSATIONAL PAGES
We have no limits on the number of campaigns you can create without having to upgrade. For a limited time you also get the commercial license to sell unlimited campaigns to your clients.
Build your Subscriber list 5X faster
Higher lead conversions than any other tool
Increase your lead conversions from 3%to an average of 15%
Quickly Build Conversational Pages
Add as a chatbot widget on your page
Maximize ROI on existing Traffic
Build your list like never before
Run campaigns from your own domain
Sell conversational bots to your clients
ConvoBots comes loaded with a host of features that will put your lead generation & conversions on steroids!!!
Create & Run Unlimited Campaigns!
There is no limit on the number of Conversational campaigns you can create. We will host all your campaigns. Feel free to set up campaigns for your clients and charge them Top dollar while we do all the heavy lifting for you.
Collect Leads & Build your list
List building just got easier with ConvoBots. When the visitors are engaged in a conversation prompt them to enter their email address at the right time. Easily capture them using ConvoBots and add it right inside your AutoResponder! ConvoBots seamlessly integrates with a majority of Autoresponders.
Response based giveaways
Imagine being able to incentivize people with relevant giveaways based on their response and get their Email IDs in the process. This is much more effective than any regular giveaway which treats all the visitors alike and gives the same thing to everyone without being considerate about their likes and interests! Say you are sharing a diet guide. If you are giving a regular diet guide to someone who is vegan, will not make them give out their contact info. But if you can give them a Vegan diet guide based on their diet preference, they will be motivated to claim the guide and share their Email address. That's the power of Response based giveaways.
Add Form
Easily add optin forms to your conversation and collect vital data like Name, Email and phone number and add them to your Autoresponder.
CName Mapping
Want to run the ConvoBot Campaigns from your own domain? No problem. You can CName map your domain and run the campaigns right from your domain. Run with 100% authority on your own domain in a few simple clicks!
Add your Branding
Run your campaigns with your own custom logo and even change the template colours to suit the theme of your brand!
Add Credibility with Testimonials & Case Studies!
Show off your testimonials while the visitors are engaged in a conversation. It will help to improve the trust & credibility of your brand.
Add Ratings
Collect live feedback in the form of Ratings from your Page Visitors while they are actively interacting with you.
Funnel Drop Statistics
Know exactly where your visitors are dropping off from your pages and fix it immediately to maximize conversions.
Geo-Tag your Visitor
Take your visitors by surprise by mentioning their location in your greeting message. ConvoBots does this automatically by pulling the details from the IP address of your visitor. You don't have to lift a finger to do this!
Track Returning Visitors
Easily Track returning visitors and ask them to continue from where they dropped and give them the choice to start a fresh conversation.
Converse in any language
With ConvoBots you can create pages in any language of your choice! Give a worldwide appeal to your page using this feature.
Retargeting codes
Add retargeting pixels to specific campaigns and maximize your conversions from the visitors that come to your page.
Clone Campaign
Happy with a campaign? Easily clone campaigns without having to start from scratch!
YouZign, Giphy Integration
Add flair to your conversation by adding images to your pages. Add cool GIF's from giphy or connect your Youzign account and pull any of your images.
Insert Videos
What is a page without a video? Add videos to your conversation easily by pulling them from YouTube, Vimeo or Wistia!
Add Page Menu
Easily add page menus, so the visitors can quickly navigate to where they want to go in the conversation.
CREATE UNLIMITED CONVERSATIONS ON THE CLOUD and Reach Anyone, Anywhere
Share Campaigns on Social Media
Make your campaigns spread like a wildfire. Share it easily on Facebook or Twitter with the click of a button. You can also add social buttons as a part of the conversation and make your visitors help you spread the word.
Share Campaigns with URL Or Embed code in any Site
Easily share campaigns with URL or even embed code in any of your sites.
Want to have your regular page and still want to have ConvoBots? No Problem! Easily add ConvoBots as a widget on your existing site.
Download Conversational Campaigns as HTML
Prefer HTML for your editing? Simply download as HTML in just a few clicks.
Every business can make use

of Conversational Bots to generate leads 5X faster & increase sales!
Create & run unlimited campaigns for…
Affiliate Marketing
Product Creators
eCom Store Owners
Social Media Marketers
Online Coaches
Dentists
Spa Owners
Gyms
Chiropractors
Electricians
Plumbers
Schools
Colleges
Restaurants
Hair Stylists
And anybody selling online…
Businesses are charging
$ 250 - $ 1000 for creating conversational Bots!
It keeps increasing with the number of conversations that one wants to have! With ConvoBots you don't need to know a single line of coding to create these conversation flows for your clients! It is a 100% no-code platform with which you can build bots in a matter of minutes
ConvoBots is a must-have tool for every Marketer & Business Owner
Helps to Personalize a customer's journey based on their choice..
Positively impacts customer experience while rapidly improving your revenue.
Creates Tailored Experiences rather than leaving people guessing.
Removes distractions and leads the visitor to take action.
Eliminates wait time, expensive designing which tends to be distractive.
Gain the trust of your customers and improve the credibility of your business by promptly responding to customer queries! The best past is you can do this 24 x 7 without having to be online!
Go from Visitor to Customer using the power of Conversations!
Hear what Top Marketers have to say about ConvoBots
Times have changed. As much as customers want a good product, they give equal importance if not more to what kind of an experience they go through in the process!
Gone are those days when customers were ready to wait 24-48 hours to get a single response and go on to wait another 24 hours to get their next question answered!
If the customers don't get instant reply you might as well consider it a lost sale! ConvoBots changes this completely. Just like how a salesperson would guide a customer inside a store, ConvoBots hand holds people and elegantly leads them to take action without being intrusive!
Customer Support is the PAST! Conversations are the present and it is here to stay in the foreseeable future!
Without ConvoBots
Visitors can't find the information they're looking for!
Leading visitors to take action including opting in is almost impossible
Visitors feel lost and lose interest easily
Image & Brand of the business is damaged in seconds and the prospect is lost forever!
Studies show that acquiring a new customer costs 5 times more than nurturing an existing customer and loyal customers spend as much as 65% more than new customers.
With ConvoBots you can experience,
Increase revenue without any additional spend
Increased Customer Retention
Increased Customer Retention
ConvoBots is truly game-changing for anybody selling online. It offers a non-obstructive way to collect leads and convert them into sales without having to spend on Ads or any other gimmicky methods that promise boatload of Traffic & Sales!
Here is why you're going to love using ConvoBots!
Super-easy to create Bots
There is ZERO coding involved. All you need to do is pick a pre-done template and set up the flow based on your product!
Run campaigns anywhere effortlessly
All you need to do is paste the embed code on your website or share the URL of your campaign on social media and your campaigns are set on fire!
Customized bots for every need!
Create customized flows for every process that leads to sales! Prequalify leads, generate leads, giveaway bonuses, convert to sale and even do post sales support all with ConvoBots!
Latest Technology & Cutting-Edge Features
ConvoBots uses Progressive Disclosure Technology which has been developed by my in-house team for the past 6 months and is loaded with features which maximizes engagement & effortlessly collects leads & generates sales round the clock.
Global Reach
Create conversations in any language and reach your audience in their language. Easy to set up in a few clicks!
Highest Engagement, More Leads & More Sales
ConvoBots engages with your prospects on a personal level and ensures they have their questions answered. Happy visitors become happy customers.
With ConvoBots you can create Unlimited Conversations that we will host for you...
Fully cloud-based
Works perfectly on any device without having to download or install anything..
Unlimited Conversations
There is NO limit on the number of conversational campaigns that you can create with ConvoBots. WOW!
Special launch offer - Included Commercial Rights
Create & Sell Conversational Bots for Top dollar. Who doesn't want more engagement, increased leads and sales? Every business selling online can use ConvoBot's helping hand to effortlessly generate leads & sales without bringing in additional traffic.
Discover the power of ConvoBots
in this quick demo video!
Here's a Quick Summary....
Create Unlimited Lead Generating Conversations
Choose from a variety of Templates
Lead the visitors wherever you want them to go
Run campaigns from your own domain
Share your campaigns on social media
Engage & collect unlimited leads effortlessly
Gain customer trust & satisfaction
Built-in Funnel drop analytics.
Response based Giveaways to build your list
Fully cloud-based & Mobile Responsive
Integrates with major AutoResponders
Easily Embed code in any site
Lead Generation Made Easy with ConvoBots
While having a casual conversation, giveaway a PDF or promise a discount coupon emailed and subtly ask for the email address. The chances of people giving away their contact information is much higher as it is not some random pop-up optin form that is intrusive!
Visitors have already gained trust and confidence in the brand as they are getting prompt responses. Now at the right time, as a part of the conversation when you try to get the contact information including email address and phone number, they are sure to give it out.
Add your leads right inside your favorite AutoResponder!
Sell Unlimited Conversational Bots for Add on Income
Businesses are struggling to sell online. They are struggling hard to bring in traffic but converting them to leads and sales is a nightmare. Consumers are almost becoming "blind" to the similar looking pages and boring designs which are difficult to navigate.
They want instant answers to their questions.
ConvoBots helps businesses overcome the barrier and helps them connect with prospects like how they would interact directly! It will help them maximize conversions on the existing traffic and help them generate leads 24 x 7 even when they are away!
ConvoBots changes the entire customer experience in online selling.
It is the future of selling and businesses need to adapt to this sooner or later!
With the included Commercial license you can charge businesses per conversational campaign or even per lead generated!
List your services on Freelancing platforms like Fiverr or Upwork and see thousands of businesses lining up to buy them...
Online Selling is Changing for Good! Be the Change and get an unfair advantage over your competitors.
Pick ConvoBots now & claim all the fast action bonuses right away!
Act Now To Claim The Following
Custom Fast Action Bonuses With Your Access
PREMIUM BONUS
We believe in personalized care! Here is a Premium bonus if you are among the first 100 people to pick ConvoBots. Our Expert team will get on a one-one Skype call with you to help you get started. We have a quality product and we back it with quality support. Make sure to get a spot in first 100 people and claim this bonus!
BONUS 1
10 Hyper-Engaging chatbot icons to use in your Campaigns
BONUS 2
50 Done-For-You Giveaways to use with ConvoBots to entice your visitors and make them sign up to your list.
ConvoBots is backed by a 30-day no questions asked money-back guarantee! The risk is completely on us!
Pricing plans
Sign up now to secure your launch discount
Starter
10 campaigns

1 ColourTemplate

2 Animated Templates

2 Video Templates

2 Image Templates

100 e-mail ids (per campaign)

Complete visitor analytics

Social Share Settings

Testimonial

Ratings

Autoresponder integrations

Integrated with Giphy

Add your branding

Track Returning Visitor

Multiple Page Menus

Multilingual

Geo Location in the conversation

Form

Clone Campaign

Retargeting Ad Code

Embed Code in Any site

Share Campaign on FB and Twitter

Add Video from YouTube, Vimeo or Wistia

Funnel Drop Statistics

Set Profile Images for conversations

Commercial Licence

Chat Widget

Response Based Give Away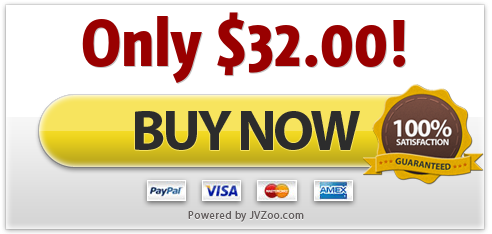 Elite
Unlimited campaigns

10 ColourTemplates

5 Animated Templates

10 Video Templates

10 Image Templates

Unlimited e-mail ids

Complete visitor analytics

Social Share Settings

Testimonial

Ratings

Autoresponder integrations

Integrated with Giphy

Add your branding

Track Returning Visitor

Multiple Page Menus

Multilingual

Geo Location in the conversation

Form

Clone Campaign

Retargeting Ad Code

Embed Code in Any site

Share Campaign on FB and Twitter

Add Video from YouTube, Vimeo or Wistia

Funnel Drop Statistics

Set Profile Images for conversations

Commercial Licence

Chat Widget

Response Based Give Away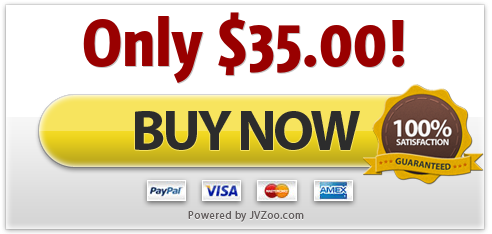 Once the special launch period ends... ConvoBots is going to cost you a lot more and it will shift to a monthly payment structure!
ConvoBots is the result of an incredible effort put in by my team for the past 6 months. When you get in as a founding member we are waiving off all the costs that go into maintaining and improving ConvoBots. It will be impossible to offer it for a low one-time price. But if you get in now during our special launch you get it for a one-time price included with all future updates. Secure your access to ConvoBots…
FAQ
How Exactly will ConvoBots help me?
Using Convobots, you can instantly grab attention, engage and lead the visitors by the hand to take action. ConvoBots will help you maximize your lead generation & conversions with no additional spend on Traffic!
How can I generate leads with ConvoBots?
Simple! Engage your visitors and casually ask for the vital information including Name, Email & Phone number. They'll happily give out information without even feeling they are opting in as they are immersed in a conversation with ConvoBots!
Unlimited lead generating Conversations. What's the catch?
No catch. When you choose ConvoBots Elite, you can create as many Conversational bots as you want. You can even sell it to your clients as we've included a free commercial license!
Is there any training included?
YES - ConvoBots comes with step-by-step video training walking you through the entire process right from creating your Conversational bots to getting results.
Are there any monthly or yearly fees?
Not at the moment. When you get access during this special launch…you only pay ONCE for all the features and unlimited usage. There are NO monthly or yearly fees.
Will this platform be supported over the years?
Yes, ConvoBots has been developed by Karthik Ramani's team that has created amazing products over the last 15 years. Some of them are Everlesson, Extempore, Skilexa, Marketpresso, SurveyChimp & many more. You will see consistent upgrades happening over the years for ConvoBots.